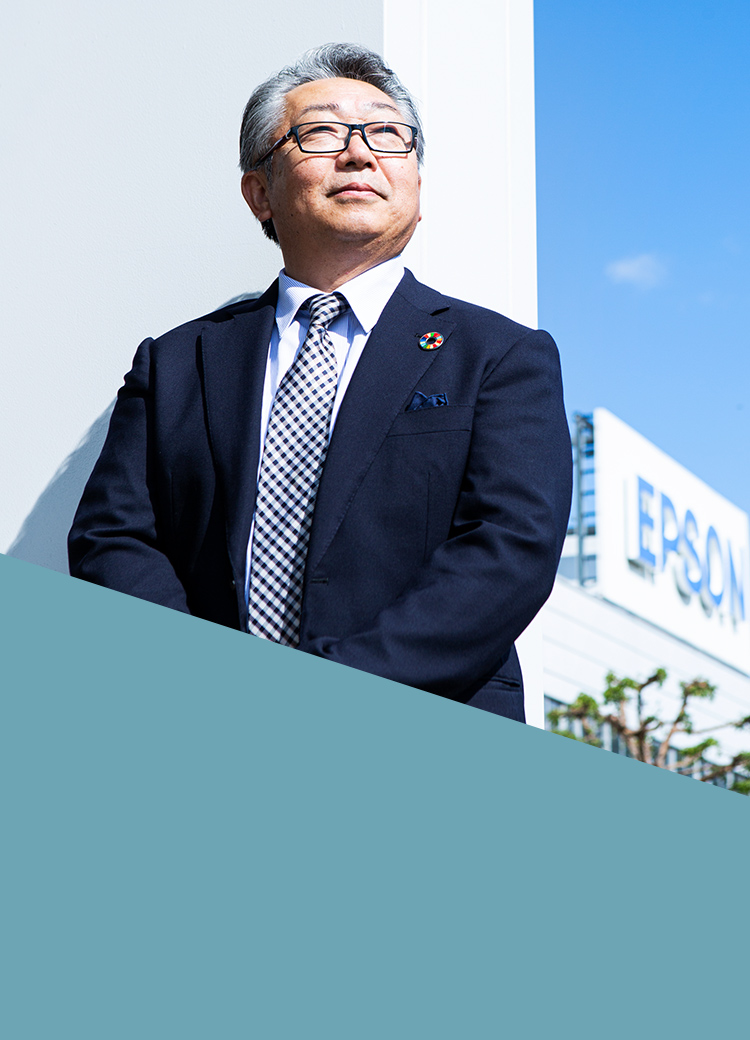 The pride to keep making mechanical watches in Japan
Masatoshi Endo
Masatoshi Endo took office as the President of Akita Epson Corporation on December 1, 2016. Endo, who was previously in charge of ORIENT's manufacturing division, is also a staunch collector of ORIENT watches.
ORIENT moved its production bases overseas from the 1980s. Nevertheless, the core of watchmaking was kept in the Tohoku region, northern part of Japan. The press technology at Akita Orient Seimitsu Co., Ltd., which was founded in 1986, (the present Akita Epson), was upgraded, and Akita Orient Seimitsu Co., Ltd. was placed in charge of manufacturing printer components, in addition to watches. We drew close to the frontlines of ORIENT's watchmaking, which has continued to manufacture mechanical watches ever since its foundation.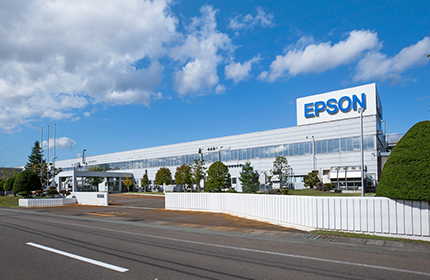 ORIENT's mother factory is Akita Epson (the former Akita Orient Seimitsu Co., Ltd.), which is located in the suburbs of Yuzawa City, Akita Prefecture. In addition to watches, they also produce printer heads and other items.
Yuzawa City is located in the southern part of Akita Prefecture. Akita Epson's headquarters is in its suburbs. The company's predecessor is the former Akita Orient Seimitsu Co., Ltd.. Founded in 1986, Akita Epson now employs 1,000 workers as one of the leading enterprises in Akita Prefecture. In the past, ORIENT's watches were produced at the Hino factory in Tokyo, but most of the production, centered on analog quartz watches, was subsequently relocated overseas. However, the center of production of mechanical watches was kept in Japan.
Masatoshi Endo was appointed as president of Akita Epson Corporation on December 1, 2016. Endo, who joined Orient Watch in 1982 as a die repairman, has been involved with the establishment of Akita Orient Seimitsu Co., Ltd. and management after his assumption of office as president. He has seen ORIENT's manufacturing division over the years.
Endo says, "I have thought that die technologies are important ever since I joined Orient Watch, and we pursued greater precision to realize differentiation against other Japanese manufacturers and Chinese manufacturers. From the 1990s, we increased the precision of dies using ultra-precision processing technologies cultivated in the manufacturing of watch parts, and manufactured very difficult head assemblies, which are core printer parts, together with Epson engineers. We thought about what other work we could complete at Akita, and started making finished watches."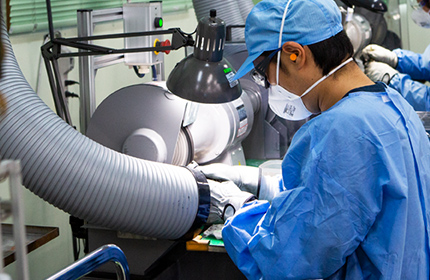 Polishing work on the ORIENT STAR semi-skeleton movement. To make the balance wheel visible from the small window on the dial, the portion of the main plate visible from the small window in skeleton models is mirror finished. This is buffed manually by a craftsman.
The success of Akita Orient Seimitsu Co., Ltd. was not only for ORIENT. As Endo explains, Akita Epson has refined the die manufacturing and preservation technologies required for the manufacturing of watch parts. Today, in addition to printer head parts manufacturing, Akita Epson manufactures and processes wearable devices (watches) and parts, ultra-high-precision parts, dies, jigs, and tools. This was made possible by the die processing technology cultivated by Akita Orient Seimitsu Co., Ltd.

Decorative work is being applied to mechanical movements on the shop floor of Akita Epson, where CNC machines are lined up. Once you pass through the floor with lines of machine tools which apply patterns such as circular grains and stripes onto main plates and bridges, you arrive the automated assembly line for movements.

Akita Epson, which has been manufacturing Epson's movements since the 1990s, also excels in the production of quartz movements. Compact production lines are a characteristic of Japanese manufacturers, and beyond that Akita Epson has also adopted a flexible production system.
While Akita Epson focuses on contemporary manufacturing methods, traditional watchmaking methods are maintained at ORIENT. This is symbolized by the parts factory in the Tohoku region. This plant has been manufacturing the main plates and bridges for ORIENT's caliber 46 series movement ever since October 1974. The key is the hoop press machine. The factory manager says "This machine already existed 50 years ago. It is probably a machine that was used at ORIENT's Hino plant." I never expected to see so many presses for stamping out main plates and bridges at a Japanese watch factory. But then, Japanese watchmakers were able to provide high-quality products at a reasonable price by improving press technology. Endo proudly says, "It seems that any company can stamp out metal with a press, but this work cannot easily be imitated. It is only with solid hoop press maintenance that good movements can be produced."
The perforated main plates and bridges are transported to a plating factory after burrs are removed with barrel polishers, and the jewels and pins are fitted. Because the processing is meticulous, the finish before plating is quite clean. The warping of main plates and bridges, which is typical of mass-produced movements is nowhere to be seen, and the burrs have been cleanly removed. It is no wonder that this movement can be used for high-class ORIENT STAR watches.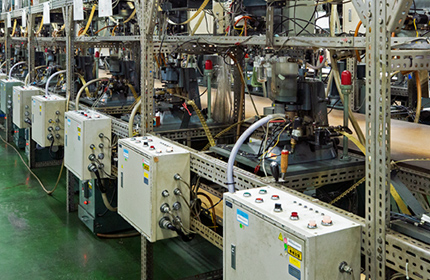 The 10t press processes hoop materials which become materials for main plates, bridges, and other parts.
The two-story top and bottom lines are combined as a single process to press the front and back of the hoop materials, which increases efficiency.
The factory manager says, "ORIENT STAR's main plates are polished manually by craftsmen, one by one." Craftsmen face the buffing machines and carefully mirror finish the main plates. The reason why the buffing is so beautiful is that the surfaces are polished for uniformity after the main plates are stamped out by the press.
With the merger of Orient Watch into Epson, it became possible to inherit watchmaking knowhow while introducing Epson's technology and capital strengths, improving both productivity and quality. According to Endo, "The Japanese watch industry is definitely not losing out to the Swiss. We will continue to not only upgrade technology but also propose and implement manufacturing that is attractive to customers."
*Reprinted from Chronos Japan Edition March 2020